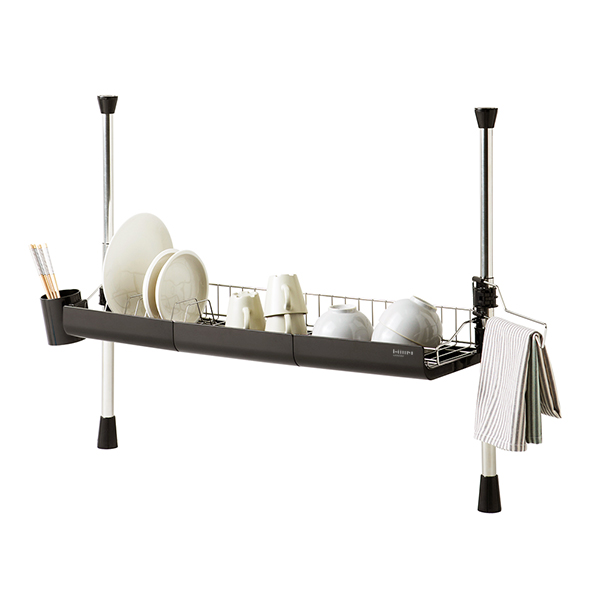 1 LEVEL ADJUSTABLE POLE STAND DISH RACK (AD600-1/ AD800-1)
Pricing inquiry (see details)
BODY: ABS
DISH STAND: STAINLESS STEEL
MUTI HANGER: STAINLESS STEEL
WHITE, BLACK
---
Spoon holder can be installed on both the left and right sides of the dish rack.
The ventilation hole drains the water outside of the holder to make the dinnerware stay dry and clean.
Easy to assemble and dismantle the dish rack, it is easy to clean and can use it more hygienically.
Stainless Steel wire is durable and hygienic.
Can hang dishcloths in the hanger and the hanger can be installed on both the left and rights sides of the dish rack.
Large space for various sizes of dishes, cups, bottles, and bowls.
Wire shelf is easy to clean due to easy separation from the dish rack.
The slide type water tray made with ABS is easily removable and easy to clean.
The patented one-touch clamp is an accessory that connects the pillars, shelves and accessories of the tableware. It is designed to be easily installed by itself with only two or three operation procedures.
The main pole is designed to be sturdy with a thickness of 25mm, minimizing shaking after installation.
The shelf holds up to 15kg weight, so it is able to hold and store plenty of dishes.
<OEM/ODM AVAILABLE>