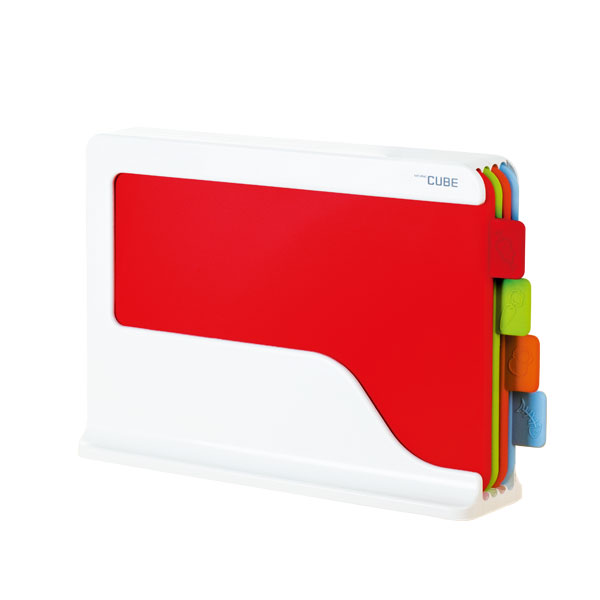 CUTTING BOARD CASE
Pricing inquiry (see details)
CASE: ABS
CUTTING BOARD: POLYPROPYLENE(PP) OR POLYETHYLENE(PE)
CASE: WHITE
CK-10 (2PC), C-20 (2PC), C-30 (2PC), C-40 (2PC), CK-40 (2PC), C-50 (4PC),
C-55 (4PC), C-60 (3PC), C-70 (3PC)
---
The cases are designed to be able to use it both horizontally or vertically.
(EXCEPT C-50, C-55, C-30)
The ventilation holes at the bottom of the case drain the water outside of the case and make the cutting board stay dry.
The silicone mat in the bottom of the case enhances safety by preventing slip. The case does not touch the countertop so it can be used hygienically.
CK10 and CK40 cases are designed with a knife block that can store scissors and knives and are highly utilized.
<OEM/ODM AVAILABLE>